Receive money from any Western Union overseas directly into your card
It's no doubt that we're all familiar with money transfers to our friends and families overseas and if they would like to send us money here in Malaysia, you would either get it credited into your Malaysian bank account or collect the cash from a branch or agent outlet and this has its risks.
We have now created a way for you to receive it in your Merchantrade Money e-Wallet without stepping out of your house to collect your cash
Keep your money safe in your e-Wallet
Make cashless payments (online or in-store)
Withdraw from any Visa ATM
Receive money during emergencies
Here's how you do it :
Got Questions?
Read our FAQ page to learn more about this
Get Merchantrade Money Today!
Hassle-free payments & insurance coverage for continuous protection including COVID-19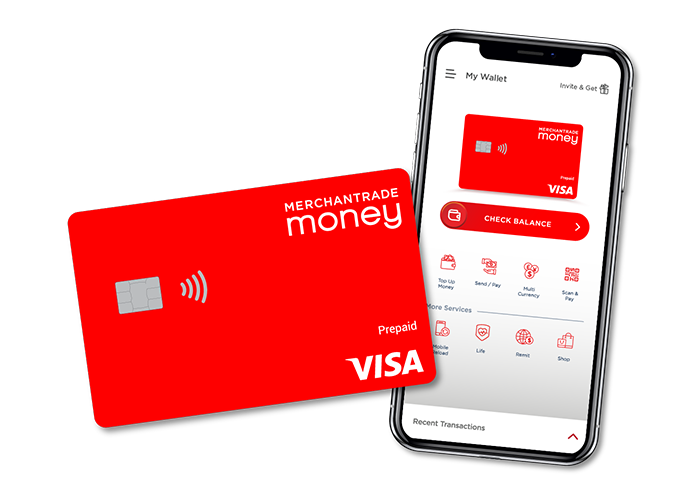 Merchantrade Money
Is an e-wallet which comes with a VISA prepaid card.
You can:
Store money
Make cashless payments online/retail
Withdraw cash
Top-up mobile credits
Send money overseas
Pay bills and utilities
Talk to a doctor
Find Out More
Visit the nearest Merchantrade Asia branch
Bring your original passport, visa or work permit
Top-up a minimum of RM100 into your card and receive your card immediately